LUXURY AND REFINEMENT DEFINED
The Largest hospitality portfolio in Thailand with award-winning hotels and resorts featuring unique experience across major destinations
In our Hospitality segment, we develop and own a diverse portfolio of best-in-class and award-winning hotel properties across Thailand. Our unique business model is to collaborate with internationally-renowned hotel operators under well-recognized brands, including Marriott, The Luxury Collection Hotel, Okura, Le Meridien, Banyan Tree, Hilton, DoubleTree by Hilton, Melia and Holiday Inn Express brands. By leveraging the expertise of our in-house development team, with technical support from our international hotel operators, we will continue to develop and grow our portfolio across Thailand and to strengthen our relationship with the international hotel operators. As owners and developers, we are also actively involved in making key decisions relating to the operation of our hotels.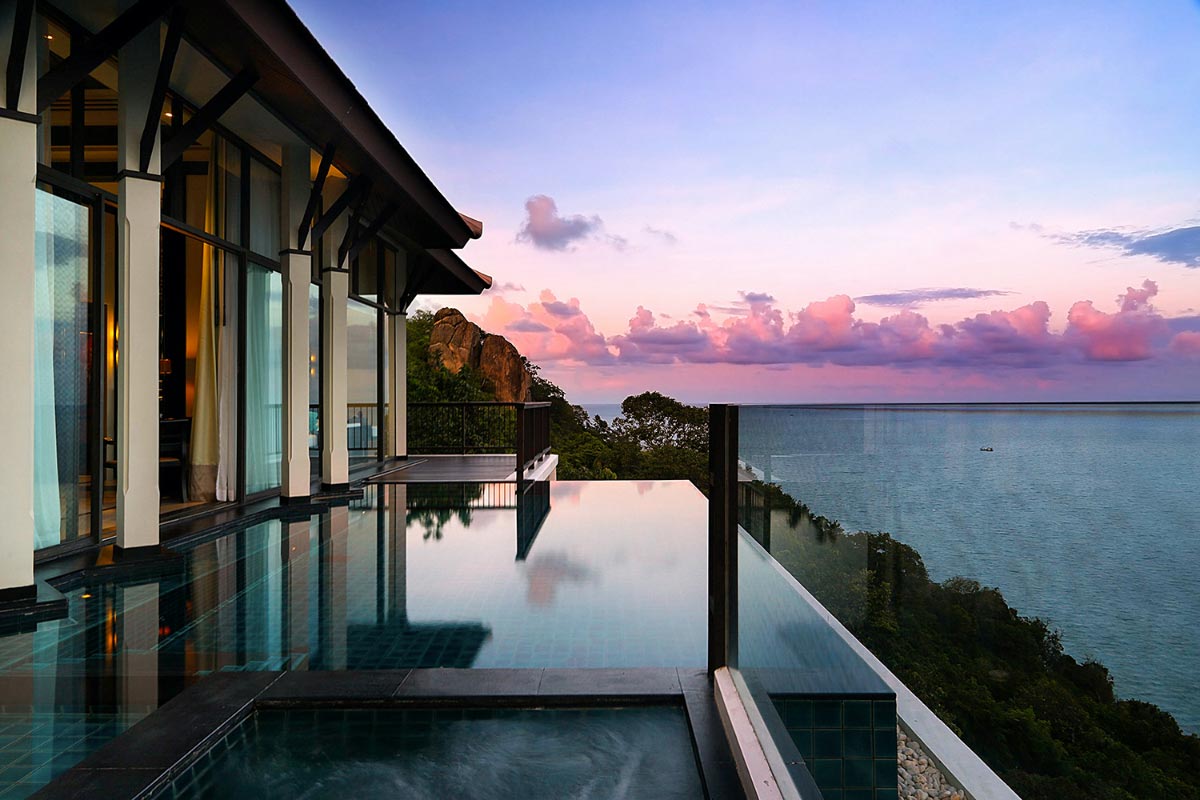 All our hotels and resorts within the AWC hospitality portfolio reflect authentic culture blended with luxury and refinement. Guests are introduced to enriching experiences inspired by unique design motifs and artistic touch points. The curated experiences we deliver to guests reflect each hotel and resort's distinct destination, fine-tuned to target market aspirations, and delivered with gracious and efficient service. Furthermore, all hotels in the portfolio embrace socially-responsible ideals and sustainable practices that are seen as being indispensable in the present and for the future.
Our current properties in the Hospitality segment primarily consist of hotels in popular tourist destinations in Thailand, including Bangkok, Hua Hin, Chiang Mai, Phuket, Koh Samui and Krabi, and will also include Pattaya.