Together, We Build a Better Future
Are you ready to build the future?
Being part of AWC's journey means helping take the real estate business to the next level. To achieve this, our "people" are viewed as an invaluable resource and the most important factor in driving AWC to continued and sustainable growth in the midst of a rapidly changing environment.
With a mission of 'building a better future,' AWC improves the potential and capabilities of its employees so they are equipped to handle the unexpected challenges of real estate developments and operations, and able to promote AWC's distinct position in the market setting the company apart from the crowd, while continuing to provide products and services that exceed the expectations of our customers.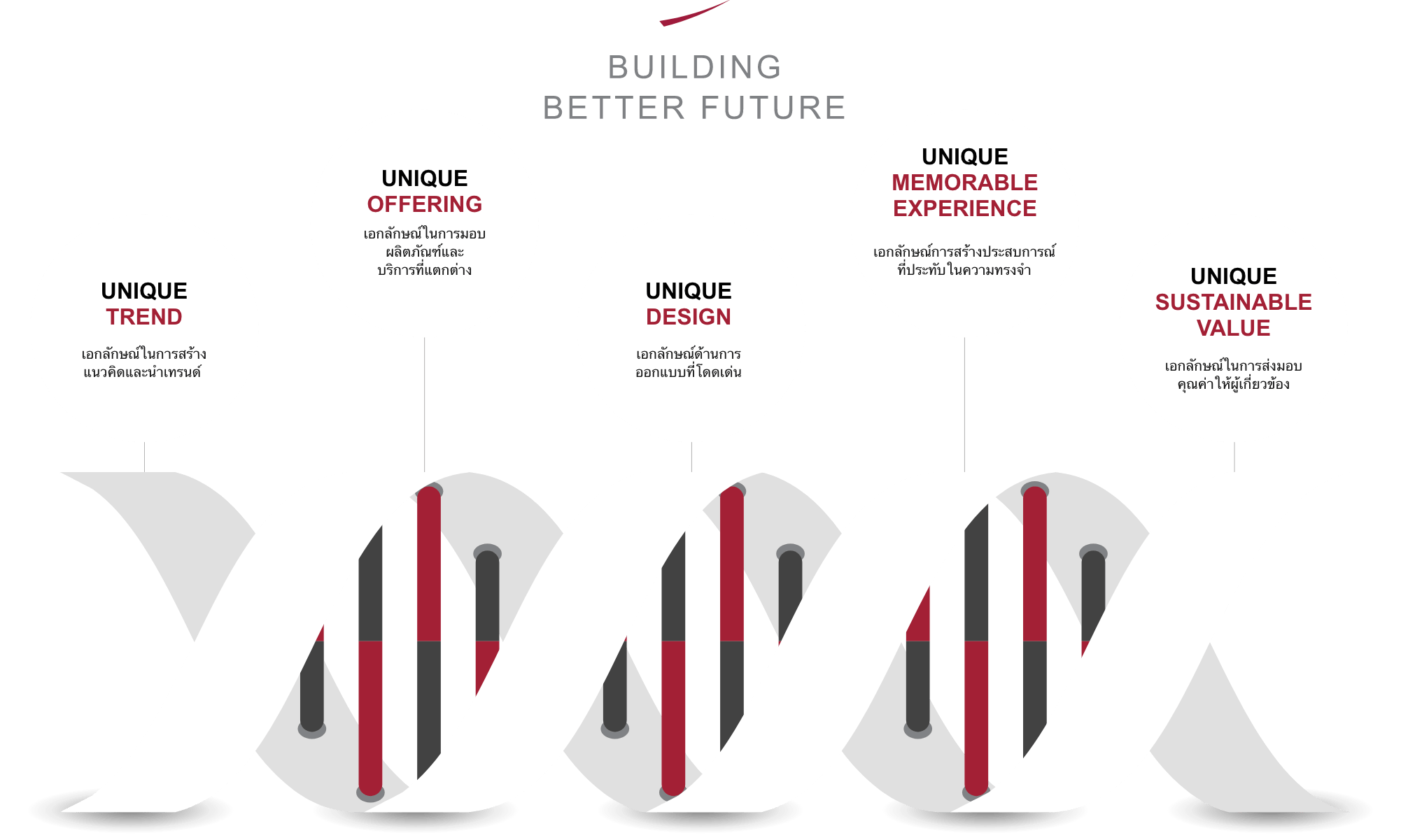 EVP Supports People and Brand Creation
AWC developed its Employee Value Proposition (EVP) to build a value-based culture for employees who can share their experiences – both unforeseen and inspiring. EVP incorporates A-W-C which stands for Agility, Well-being and Career growth:
Agility Be resilient and respond quickly to changes in the internal and external environment while remaining focused on AWC's vision. Adopting an adaptive mindset supports the career growth of employees and moves the company forward delivering superior service quality that surpasses expectations.
Well-being To build livelihoods that encourage work-life balance for AWC's employees supported by a positive work environment focused on health and wellness.
Career Growth AWC is focused on the long-term success of its team. The company welcomes new ideas that contribute to an improved work environment that helps employees achieve their professional goals, and helps them thrive in handling challenging tasks and finding solutions to the most intractable problems.
EMPLOYEE VALUE PROPOSITION
Organization of the Future
AWC is positioned for a successful future and welcomes new employees to work together towards sustainable growth. In this regard, the company is focused on maintaining an environment that allows its employees to remain agile, resilient and independent in their performance contributing creative thinking and strong teamwork. To adapt to workplace flexibility, AWC makes use of innovations and technology to support remote working for employees and provides a recreation zone for company-based staff with food and refreshments where they can take a break and unwind.
Career Opportunities and Growth
The work environment at AWC encourages new ideas and thinking, where employees can improve their skills contributing to their career growth and potential. This is done through planning, learning and self-assessment processes for employees that evaluate their interests and abilities in various fields and skills which can further contribute to their self-development. Together with employees' corporate engagement in different activities, the goal is to ensure they thrive in the short and long-term, and that they feel like they are contributing to the company's success.
AWC supports the development of employees at all levels through a variety of methods including internal, external and online training, knowledge exchange programs, learning with experts through a coaching system, and learning by doing.