InterContinental Chiang Mai The Mae Ping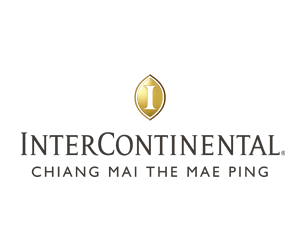 InterContinental Chiang Mai The Mae Ping Unveiled under the 'Living Museum' concept, it's the first of its kind in Thailand, where the hotel preserves culture through Augmented Reality (AR) technology to create lifelike content. It beautifully blends the heritage of Lanna culture and modernity on a historic piece of land, offering impressive moments through its values of local spirits and wisdom.
With 240 elegant rooms and suites, each meticulously decorated by the 'Chang-Sip-Moo' artisans, equipped with in-room control technology and premium amenities, all with stunning views of Chiang Mai's old city or the picturesque Doi Suthep mountain, ensuring a delightful stay experience.
Enhance your stay with experiences from the hotel's 5 restaurants and bars, as well as its luxurious outdoor event spaces for art exhibitions and musical performances, with centuries-old sculptures as a backdrop to immerse guests in captivating surroundings.
Fulfilling all your needs, guests who have booked our Premium Room with Club Benefit Access and Suites will enjoy exclusive services, including deluxe breakfast, afternoon tea, and evening cocktails, for an unforgettable experience.
Located just 5 kilometers from Chiang Mai International Airport and close to key heritage sites in the heart of Chiang Mai, such as Wat Chang Kong, Chiang Mai Night Bazaar, Tha Phae Gate, and Nimmanhaemin Road, making it a convenient and comfortable destination.