AWC CONNEXT 10.10 Special Day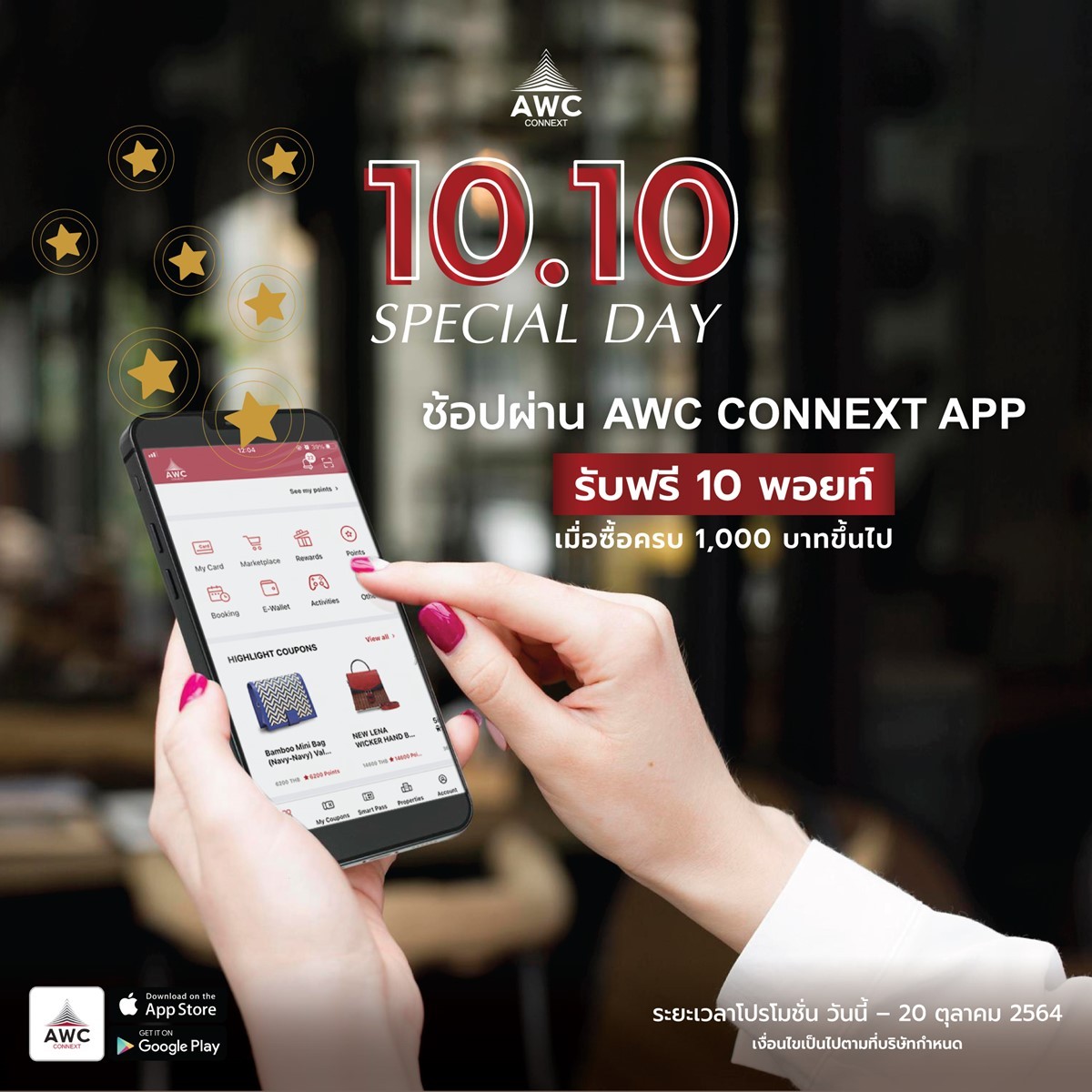 10.10 Special Day – Receive 10 Free Points for every purchase of 1,000 THB
10.10 Special Day: Receive free AWC CONNEXT points when spending up to 1,000 baht per receipt on the AWC CONNEXT application, plus free 10 points!! Accumulate and redeem points for products and services from 10 – 20 October 2021 only. Download the AWC CONNEXT application and receive multiple privileges!
Terms & Conditions
Applicable for purchases from 10 – 20 October 2021 only.
The customers will receive 10 points for every transaction with the purchasing value of more than 1,000 THB.
Points will be automatically displayed on My Point after the transaction is complete.
Points can be used to redeem or purchase products/services within 31 December 2021 only.
Free points are limited for the first 1,000 transactions with the purchasing value of more than 1,000 THB.
Points can be used on the AWC CONNEXT application only and cannot be changed or exchanged for cash.
The company reserves the right to change the terms and conditions without prior notice
For additional inquiries about the application,
please contact email customer.awcconnext@assetworldcorp-th.com