Le Meridien Bangkok celebrates 5 new accolades + Awards for Hotel, Restaurant and Spa
18 July 2019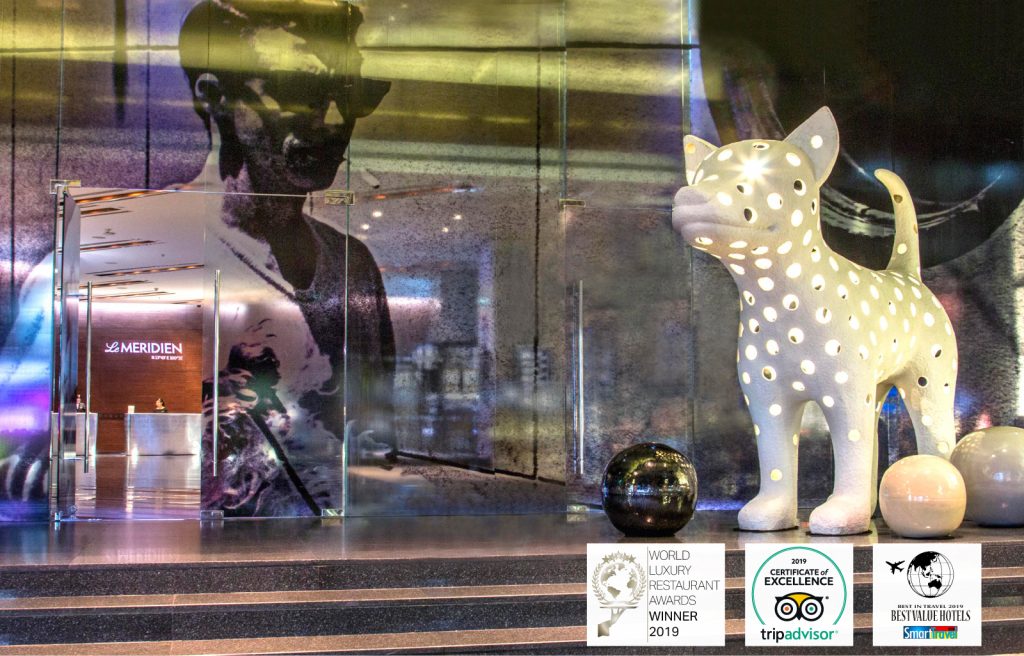 Every element of Le Meridien Bangkok conspires to offer guests unforgettable experiences. Always stylish and ever-friendly, the property merges chic + contemporary design with high quality fitness, pool, spa, restaurant + bars.
Food + Beverages are a high priority, as indicated by a string of currently-active programs and promotions that range authentic French Eclairs, Signature Breakfast, Eye Openers, Sparkling Program, and Latest Recipe's unique 'La Dolce Vita' Lifestyle Buffet concept.
Meanwhile, the hotel's precise positioning can be summarized as offering Chic, Cosmopolitan + Inspiring Experiences. Or, in short, it's all about "Bangkok Unlocked".
Above all, together these factors ensure that every guest enjoys personal perspectives of the Thai capital.
Now Le Meridien Bangkok is delighted to announce the addition of 5 new accolades + awards to its Hall of Fame. The hotel has just been rated in the Top 10 Value Hotels by Smart Travel Asia's Best in Travel Poll 2019. Latest Recipe has won the World Luxury Restaurant Awards 2019 for Luxury Theme Restaurant in Thailand for its 'La Dolce Vita Lifestyle' concept buffets. And moreover, Le Meridien Bangkok, SPA by Le Meridien, and Latest Recipe restaurant each picked up a TripAdvisor Certificate of Excellence 2019.
And yet we still sense the best is yet to come.
Follow news and activities of Le Meridien Bangkok at