Wallapa Traisorat, Chief Executive Officer and President of Asset World Corporation, has been honored 'Person of the Year 2021'
19 March 2021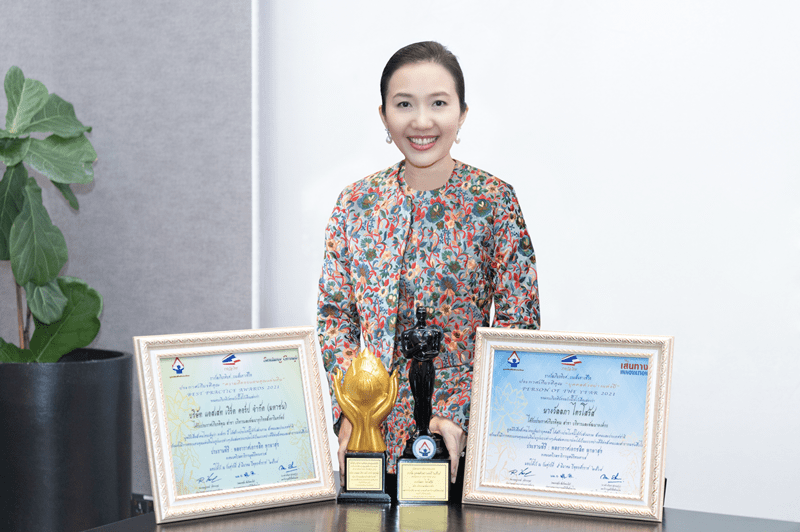 Wallapa Traisorat, Chief Executive Officer and President of Asset World Corporation, has been honored 'Person of the Year 2021'
And Asset World Corporation has been awarded the 'Best Practice Awards 2021' in the Property Development and Management Category from The Foundation for Thai Society
Wallapa Traisorat, CEO and President of AWC, has been honored with the 'Person of the Year 2021' award and Asset World Corporation has been awarded the 'Best Practice Awards 2021' in the Property Development and Management Category, granted by H.E. Air Chief Marshal Chalit Pukbhasuk, Privy Councillor.
The awards are from The Foundation for Thai Society-registered a juristic person by the ministry of interior, in recognizing continuous development of organization, ability to apply theoretical knowledge, successful approach to business management as well as sustainability and great devotion to both the society and country as a whole.
The award ceremony was at the Air Force Convention Hall on Bangkok's Phaholyothin Road.