Asset World Corporation and its subsidiaries roll out measures to address the Covid-19 situation in line with government policy.
05 March 2020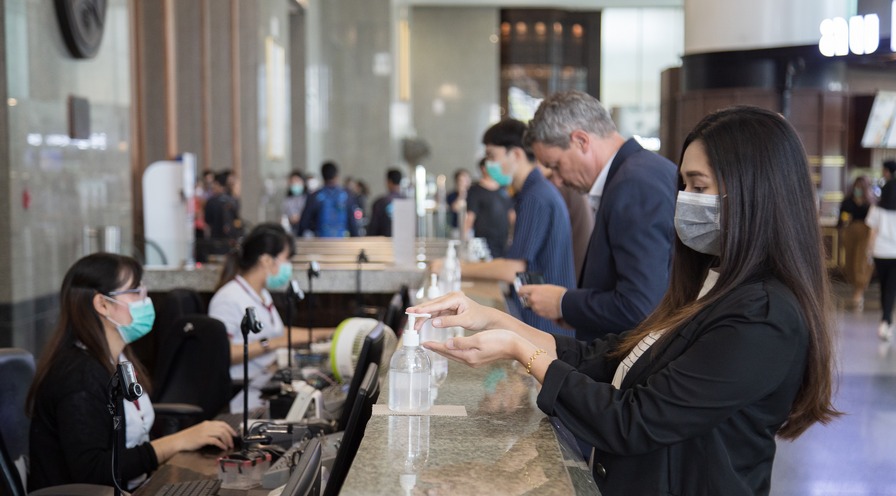 ENSURING THE SAFETY AND WELL-BEING OF EMPLOYEES, TENANTS, CUSTOMERS, AND VISITORS AT ALL THE COMPANY'S HOTELS AND RETAIL AND COMMERCIAL PROPERTIES.
Asset World Corp Public Company Limited (AWC), Thailand's leading integrated lifestyle real-estate group with a diversified business portfolio that includes tourism, hospitality, and retail properties, is closely monitoring the impact caused by the spreading of the COVID-19 and enacts responsive measures and policy in line with guidance from the Thai government and the World Health Organization (WHO).
Mrs. Wallapa Traisorat, CEO and President of Asset World Corp Public Company Limited (AWC), said that "We are deeply concerned about the impact of the spreading COVID-19 and closely monitoring the situation as well as has issued measures in accordance with the guidelines announced by the Thai government's public health authorities and the World Health Organizations (WHO). These measures have been enacted as guidelines for practices and operations throughout our business units as well as for communications within our organization and with external parties in order to ensure the safety and well-being of our employees, tenants, customers and visitors to all hotels, retail stores, shopping malls and commercial buildings we operate."
Hospitality Business Group AWC, which has partnered with six leading international hotel chains—Marriott International Inc., Hilton, Intercontinental Hotels Group, Banyan Tree, Meliá, and Okura—introduced strict measures to ensure the health and safety of people visiting and working at its properties at the beginning of the COVID-19 outbreak, building confidence among guests and visitors through several short- and long-term measures. In addition, to further support guests and visitors, each hotel business under AWC's portfolio has collaborated with its hotel chain partner to introduce a policy to waive cancellation fees for hotel bookings, depending on the period of travel and original country of departure for each customer. AWC has also increased its focus on strategic partnerships with airlines, clubs, and loyalty programs to help drive revenues from additional sources. The company is speeding up investment in renovating its properties, so they are well positioned for future growth. In addition to regular cleaning schedules, AWC will hold a "big cleaning day" for all of its properties to ensure they are in pristine condition.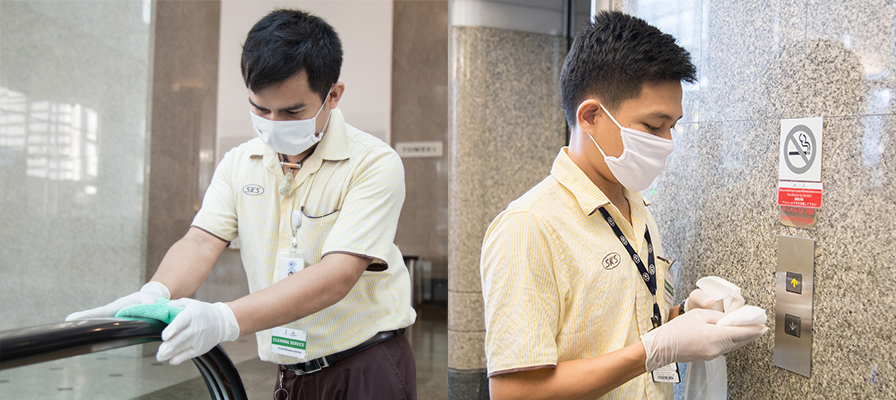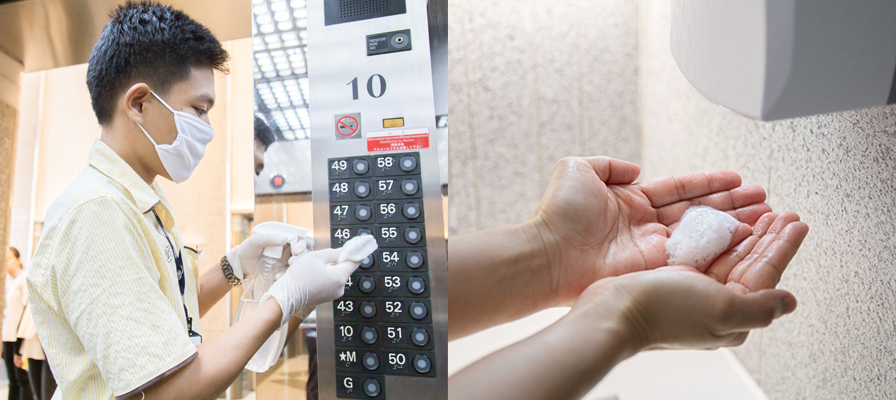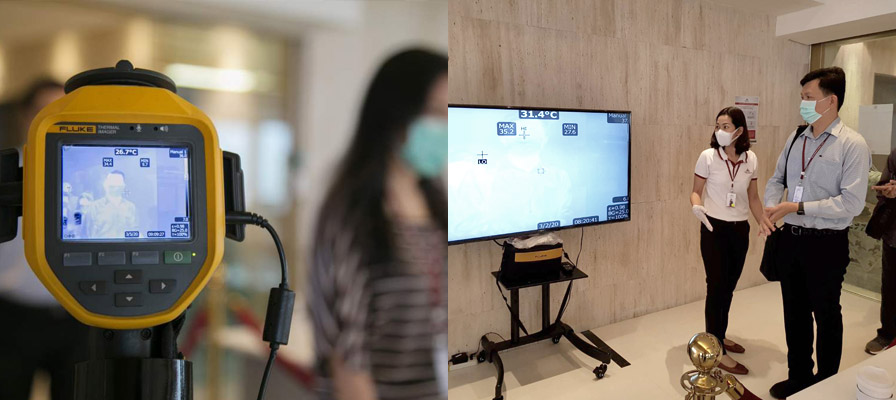 Retail and Wholesale Business GroupDue to a decreased number of visitors to AWC's commercial properties, the company is monitoring the size of the impact very closely on a month-by-month basis to take care of the tenants. For "Asiatique The Riverfront", the company has instituted temporary measures to address the economic challenges faced by tenants which include a 25% reduction in monthly rental fees for March 2020 for all tenants, maintaining the same rental rate for tenants renewing their contracts in April 2020.
For its other properties, AWC is providing support to each retail property depending upon the impact seen for different zones and properties, with measures such as discounts on rent in the range of 5 to 20%. The company is monitoring the size of the impact very closely on a month-by-month basis so tenants at its properties can receive a level of beneficial assistance appropriate for each case. In addition, tenants who return from countries where the COVID-19 coronavirus is present are required to have a self-isolation period of 14 days in line with the Ministry of Public Health guidelines.
Investment and Business ContinuityAWC is committed to continuing with its long-term investment plans to reinforce the capability of both its existing and new properties in line with the company's growth strategy while being well-prepared to respond appropriately to changing business and economic conditions.
As part of its Business Continuity Plan, AWC is conducting a test run for office-based and retail and commercial employees to work remotely from home from 10-14 March. During the test run, by using the company's IT infrastructure and systems, employees will communicate with a high degree of connectivity among teams to ensure AWC's business will run smoothly if such a need arises.
Well-being and SafetyAWC has introduced hygiene measures at its commercial properties nationwide including hotels, retail outlets, and office buildings to mitigate the risk of the COVID-19 and boost confidence among employees, business partners, tenants, customers, and visitors.
The hygiene measures include sanitizing all public areas and spraying all elevators with disinfectant every 30 minutes; providing dispensers of hand-sanitizing gel at entrances and in crowded areas throughout all buildings; encouraging customers, visitors, and employees to wash their hands frequently; ensuring the availability of hand-sanitizing gel, soap, and tissue paper in all restrooms, and providing information boards to help customers easily find the location of the hand-sanitizing gel.
For the well-being and safety of its employees, AWC has implemented measures in line with Ministry of Public Health guidelines. For example, overseas trips are not allowed. Prior notice is required in case of emergency travel, which supervisors will consider on a case-by-case basis. Employees are encouraged to avoid external meetings and crowded areas, and use the company's IT system and channels rather than meeting directly with third parties. If an employee or a family member returns from overseas, the employee is required to have a self-isolation period of 14 days, which is considered as working from home. Any employee showing symptoms of an illness is advised to see the doctor and immediately report the results to a supervisor.
"AWC will continue to monitor the COVID-19 situation closely, and is keen to cooperate with public agencies and other organizations so that we will stay well-prepared to handle the changing situation and eventually lead Thailand to overcome the crisis," added Mrs. Wallapa.