Asset World Corporation Joins Hands with Nobu Hospitality to launch rooftop venue at Empire Tower
29 June 2021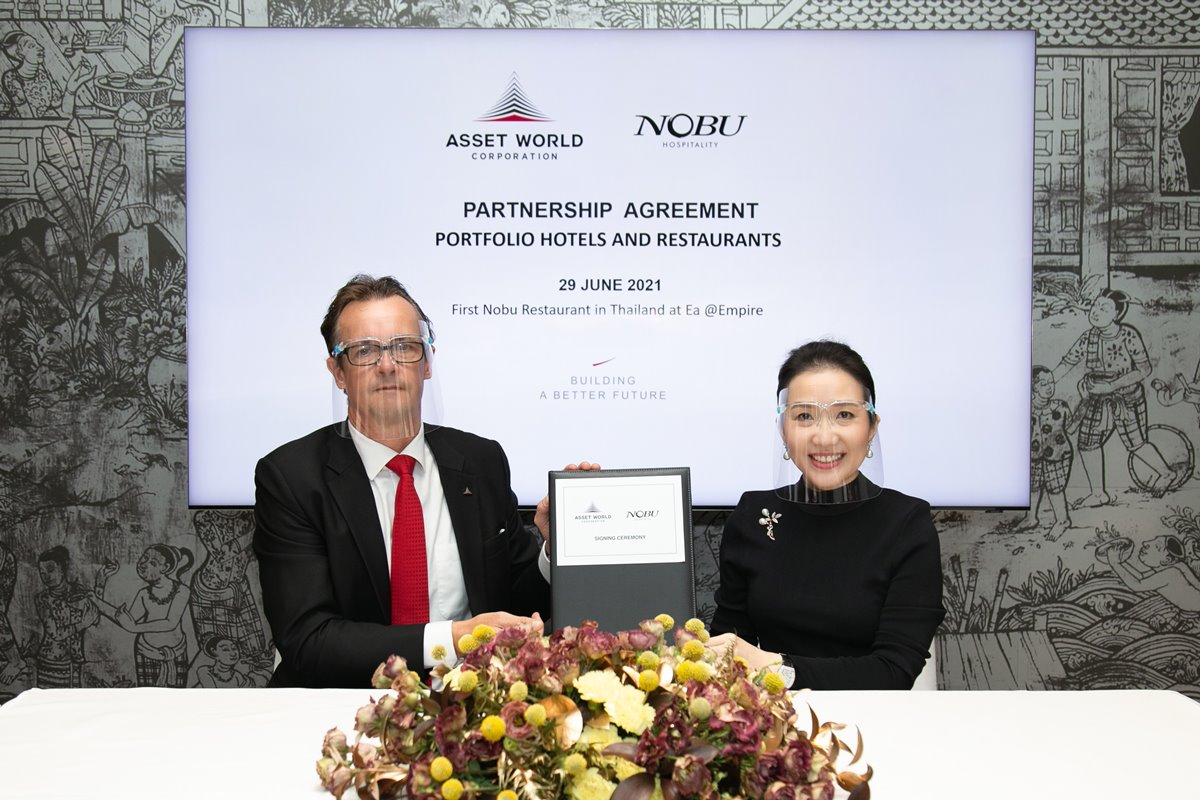 Partnering with a luxury lifestyle hotel and restaurant brand to transform Empire Tower into a fully integrated mixed-use building to attract both local and overseas clientele.
Bangkok, Thailand – 28 June 2021: Asset World Corporation (AWC), Thailand's leading integrated lifestyle real-estate group has signed a framework agreement with Nobu Hospitality, a world-class luxury lifestyle brand, to jointly develop and launch Nobu Hotels & Restaurants in Thailand. The first phase will be the opening of the first of Nobu Restaurants in the country at Empire Tower, AWC's flagship lifestyle mixed-use office complex located in the bustling central business district of Bangkok and the largest of its own in Thailand. Following this launch, AWC will also invest in one to two Nobu Hotels within five to six years.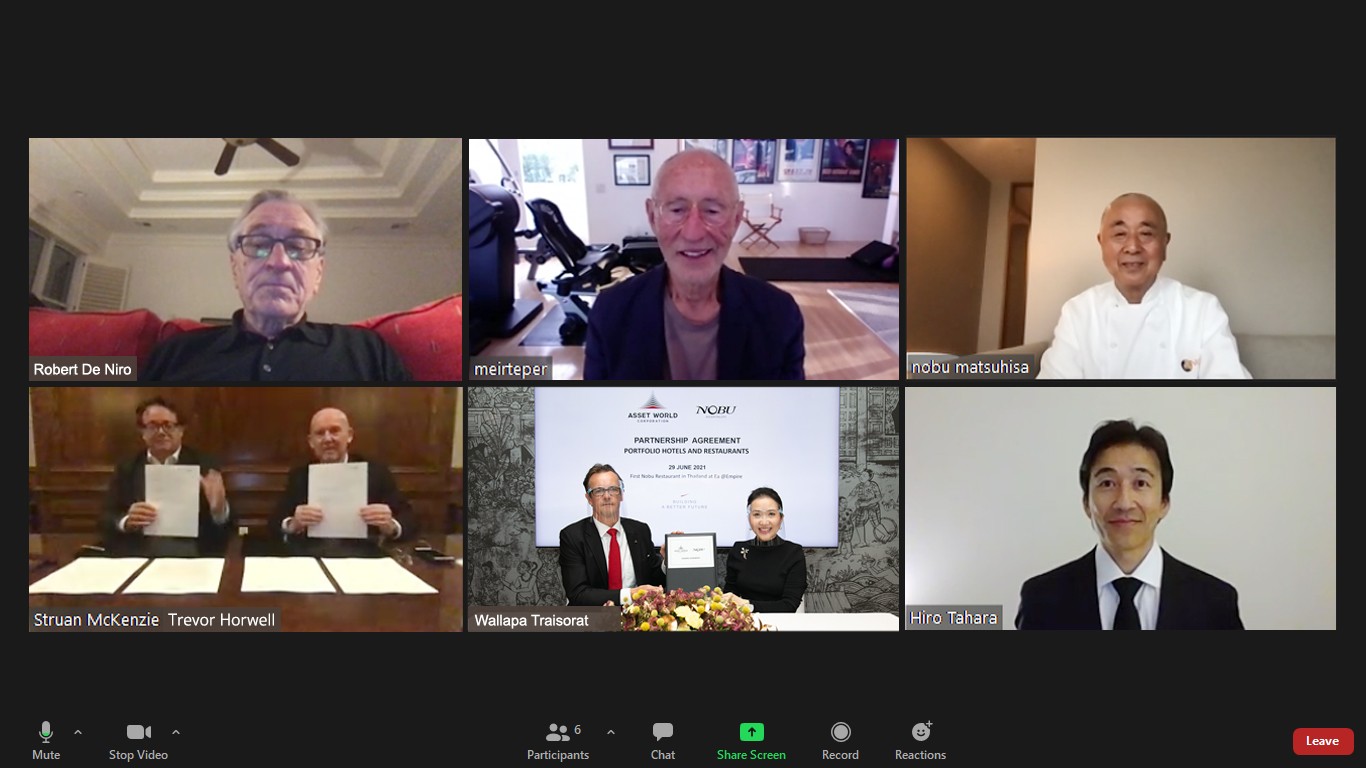 Nobu Hospitality is widely recognized as a global luxury lifestyle brand in which the hotels and restaurants within the Nobu chain have been constructed with a unique design and are known to use the finest ingredients with top-notch services. Each Nobu property around the world blends in with the local culture of the city where the property is located and offers a relaxing ambience where guests and fully indulge in the delectable flavors and offerings unlike any other. Introducing the concept of "Kokoro", which derives from the Japanese term meaning "love", this philosophy is a key element implemented in the services at Nobu's hotels and restaurants worldwide. The 5 major destinations where Nobu operates have established a reputation that attracts business travelers from all over the world, including New York, Las Vegas, Manila, Miami Beach, Malibu, London and Ibiza Bay which have gained such popularity among celebrities and socialites from various professions that advanced reservations for queues are required.
Wallapa Traisorat, Chief Executive Officer and President, Asset World Corp Public Company Limited (AWC), states "we plan to establish Empire Tower to be more than just a hub for executives, businessmen, office workers, and partners of leading Thai and multinational companies within the building. Empire Tower will become a World-Class dynamic Destination in the heart of the bustling central business district of Bangkok that offers vibrancy and vivacity that combines both business and lifestyle where both Thai and international customers can dine, socialize and celebrate their successes."
Ergo, the announcement of this partnership with Nobu Hospitality will drive AWC's commitment and development plans for Empire Tower to be a fully integrated mixed-use property of exquisite services that corresponds to the modern market's demands as a world-class destination for travelers with a refined taste. This partnership will also enhance Bangkok's reputation as a major destination in which AWC will play an integral role in creating value for customers from all over the world and reinforcing the Thai Tourism and Food industry that will boost the nation's economy.
Wallapa Traisorat adds, "AWC is confident in investing in the Thai tourism industry and will continue to expand its portfolio in the long-term business plan by partnering with experts in various fields worldwide to create value and unique offerings in Thailand's hospitality and service industries. Despite the current shortcomings of the COVID-19 pandemic, AWC still plans on expanding its portfolio where the team members actively come together to develop the organization's potential by reducing unnecessary expenditures and implementing strategies to increase work efficiency in preparation to immediately operate once the situation improves.
"AWC seeks and selects world-renowned global partners with expertise alongside embodying unique and distinguished standards that are internationally accredited. The partnership between AWC and Nobu Hospitality will empower one another in all aspects. We are confident that pinning Nobu Restaurants at Empire Towers rooftop will attract business executives and travelers from all over the world to check-in and embark on this unique experience, enhancing Bangkok and Thailand as a nation to be a captivating lifestyle destination".