AWC CONNEXT - Smart Pass Feature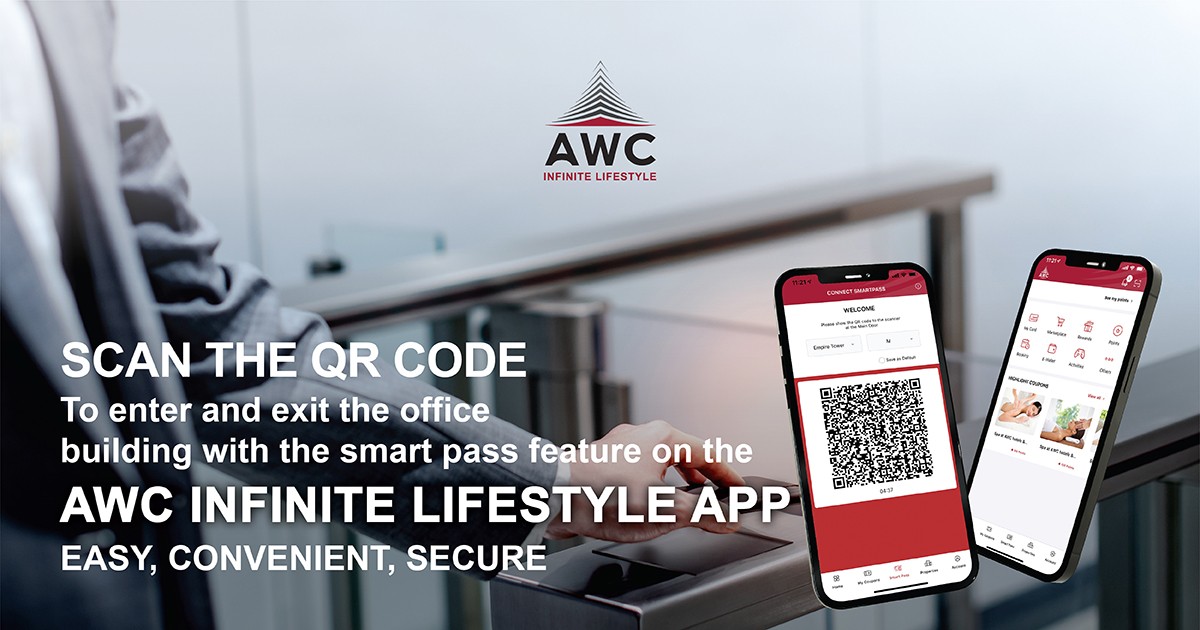 AWC Infinite Lifestyle launches the Smart Pass* Feature. A new feature that can be used to control access to the office building via an application with a QR Code scanning system. In addition to this, you can assign permission to visitors attending meetings or visiting the premise and control their access to various zones of the building by filling out personal details of the visitor, the building name, and the floor of the office space. The system will then assemble and record the information to facilitate the tenant and increase the security in the building.
Instructions for Employee Access
Contact your company's key administrators and inform them of the name and email address of the employee to submit a request to join with the Smart Pass feature.
After obtaining approval, please download the AWC Infinite Lifestyle app from the App Store or Google Play and register with your name and email address and verify your identity. Please use the same email address that was used in the first step.
After verifying your identity, select the Smart Pass feature in the menu, you will receive a QR CODE with building details and the floor of your workplace. With these easy steps, you can now use the QR CODE to immediately scan entry and exit of the building.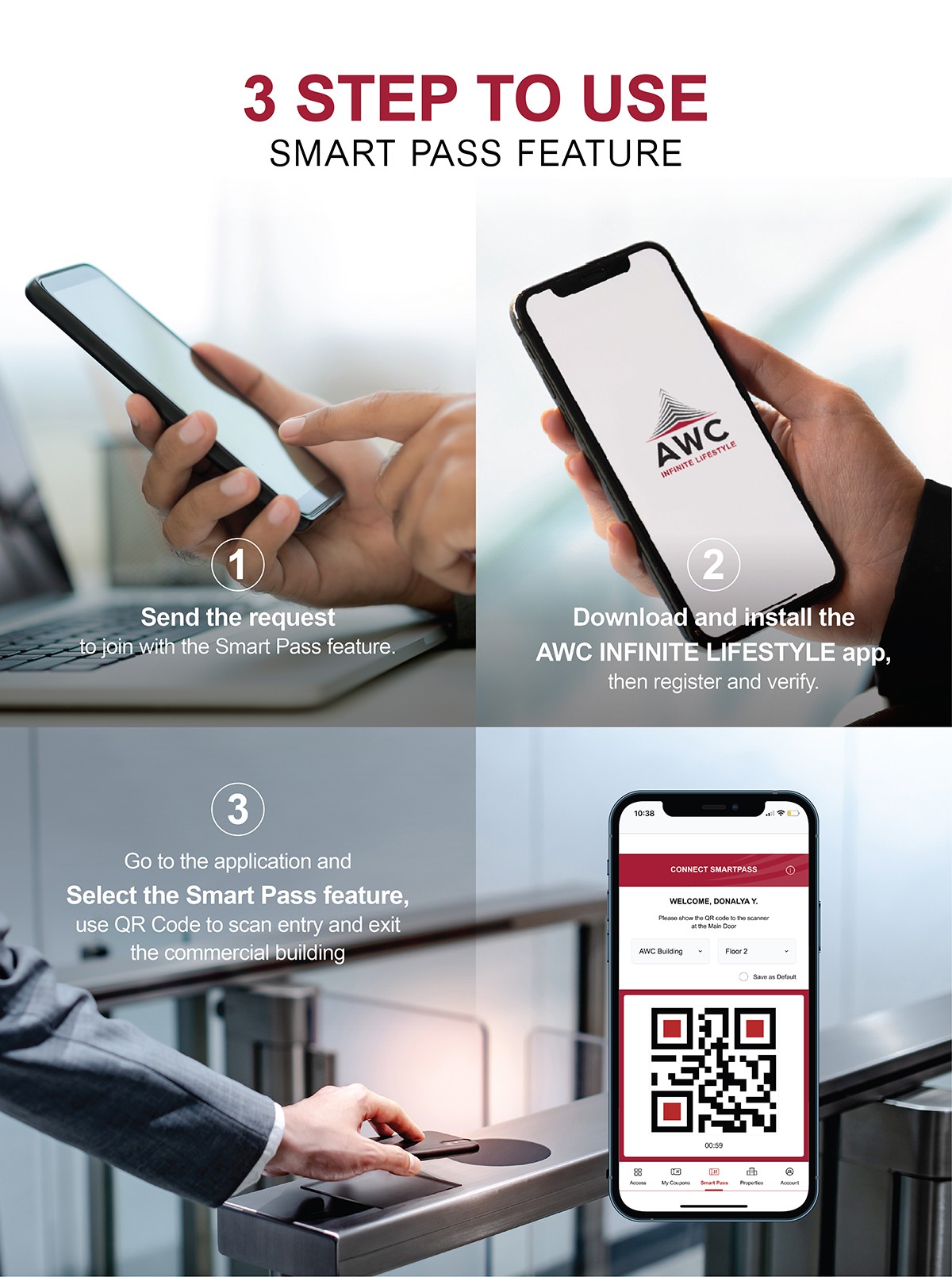 Instructions for Visitor Management
Only authorized tenants can issue visitor access to the building via the Visitor Access menu.
To generate a QR CODE, go to the application and select "Others", then select Visitor Management and choose Visitor Management again.
The system will direct you to Visitor Registration where you can fill out the details such as the names, phone numbers, and the number of visitors. You can also set the date, time, floor, and your company's name to keep records.
After filling out the form, press Create QR Code and you will be given a link to download the QR CODE that can be sent directly to your visitor.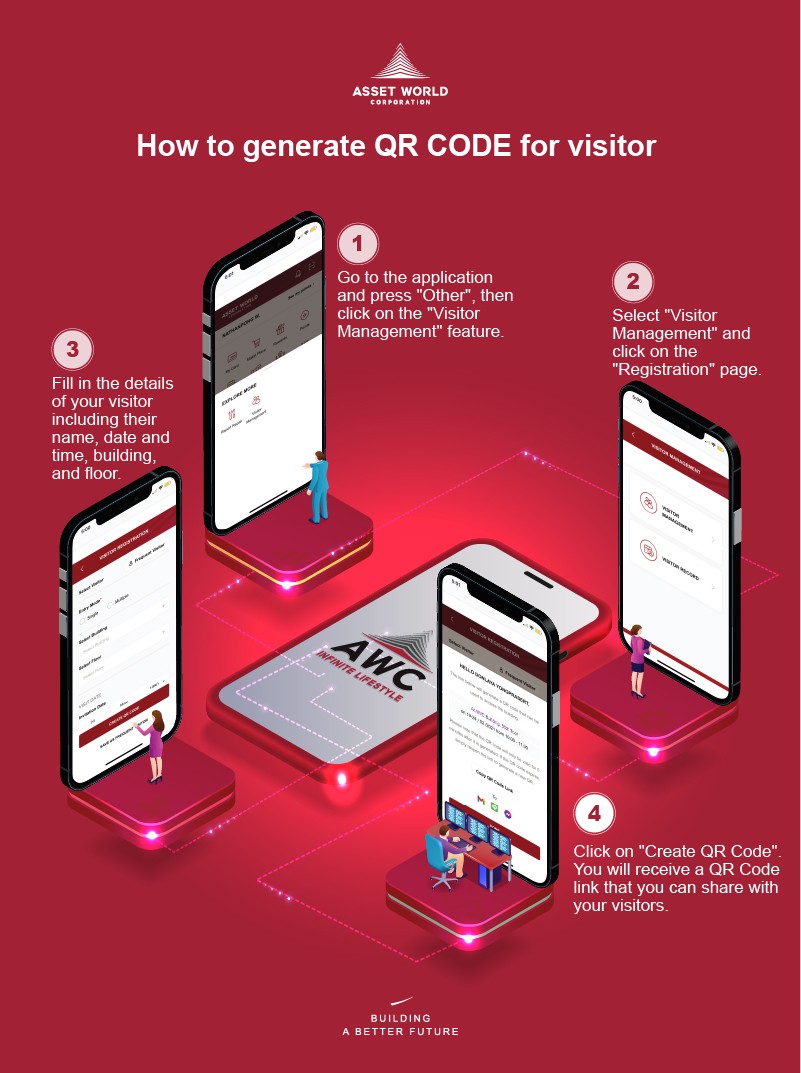 Remark*: The smart pass feature is currently available at Empire Tower.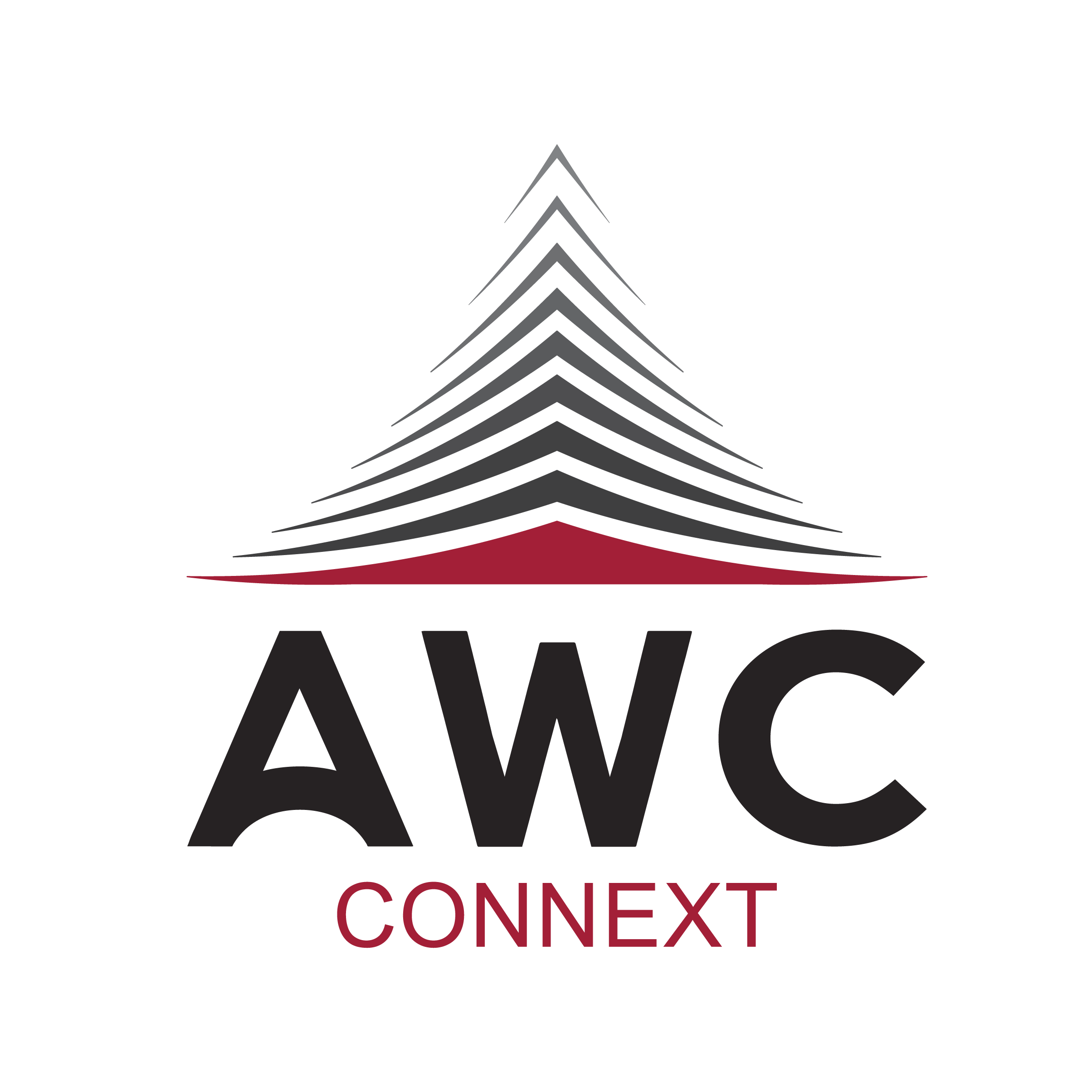 For additional inquiries about the application,
please contact email info.awcinfinitelifestyle@assetworldcorp-th.com
Stay tuned for news and promotions