Location
Bangna District, Bangkok
Award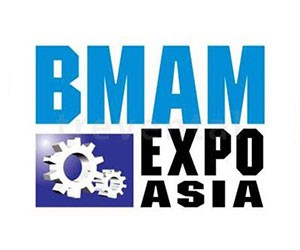 Strategically located in the Bangna area, connecting to the Eastern Economic Corridor (EEC) and the industrial estates in the eastern region, with easy access to Suvarnabhumi Airport and Bangkok's central business district, and a future connection to Premruthai LRT Station.
Interlink Tower Bangna houses several leading export and IT companies, and provides reliable building management and safety standards providing businesses peace of mind.
Convenience is assured for tenants and visitors with two parking areas that can accommodate up to 1,600 cars per day.
Interlink Tower Bangna is a large office building in the Bangna area offering integrated services to tenants and visitors. The building was rebranded in February 2018 from Nation Publishing, and the landscaping, architectural and facility renovations were completed in early 2020.
Interlink Tower Bangna is located in a prime location on Bangna-Trad Road, considered the new CBD in the east end of Bangkok. The location is easily accessible by car from many routes with a future connection planned to LRT Premruthai Station. Travel around the city with ease from Interlink Tower Bangna, including the city center, Suvarnabhumi Airport, the EEC zone, and the eastern industrial estates.
Interlink Tower Bangna is located in the centre of Japanese and Chinese manufacturers and businesses, industrial trading companies, automotive companies, logistics companies and retail tenants. The tower is in the process of updating its retail tenant mix adjusting the portion of commercial tenants with plans to bring in established local food and beverage franchises to create a small community that supports the needs and purchasing power of office workers through an all-in-one facility. In addition, Interlink Tower Bangna has two parking buildings that can accommodate up to 1,600 cars, making this building to be one of a large office space that offers complete services.
Interlink Tower Bangna received the 2018 Ministry of Interior Award, BMAM EXPO 2018: BSA Building Safety Award: Silver Level from the Building Inspector's Association, reflecting the building's focus on convenience and safety to meet the needs of tenants and visitors.
Contact us to rent office space