Ajarn Katha Chinnabanchorn and "Nui Sujira" invites you to pay homage to 3 gods to enhance good fortune for the Year of the Golden Tiger, and to be blessed in the season of love, indulge in delicious food and drinks, shop, and enjoy room and dining packages from leading hotels, fashion items, and delights served at the "Food Truck" at "The Lhong 1919 Riverside Heritage Destination"
28 January 2022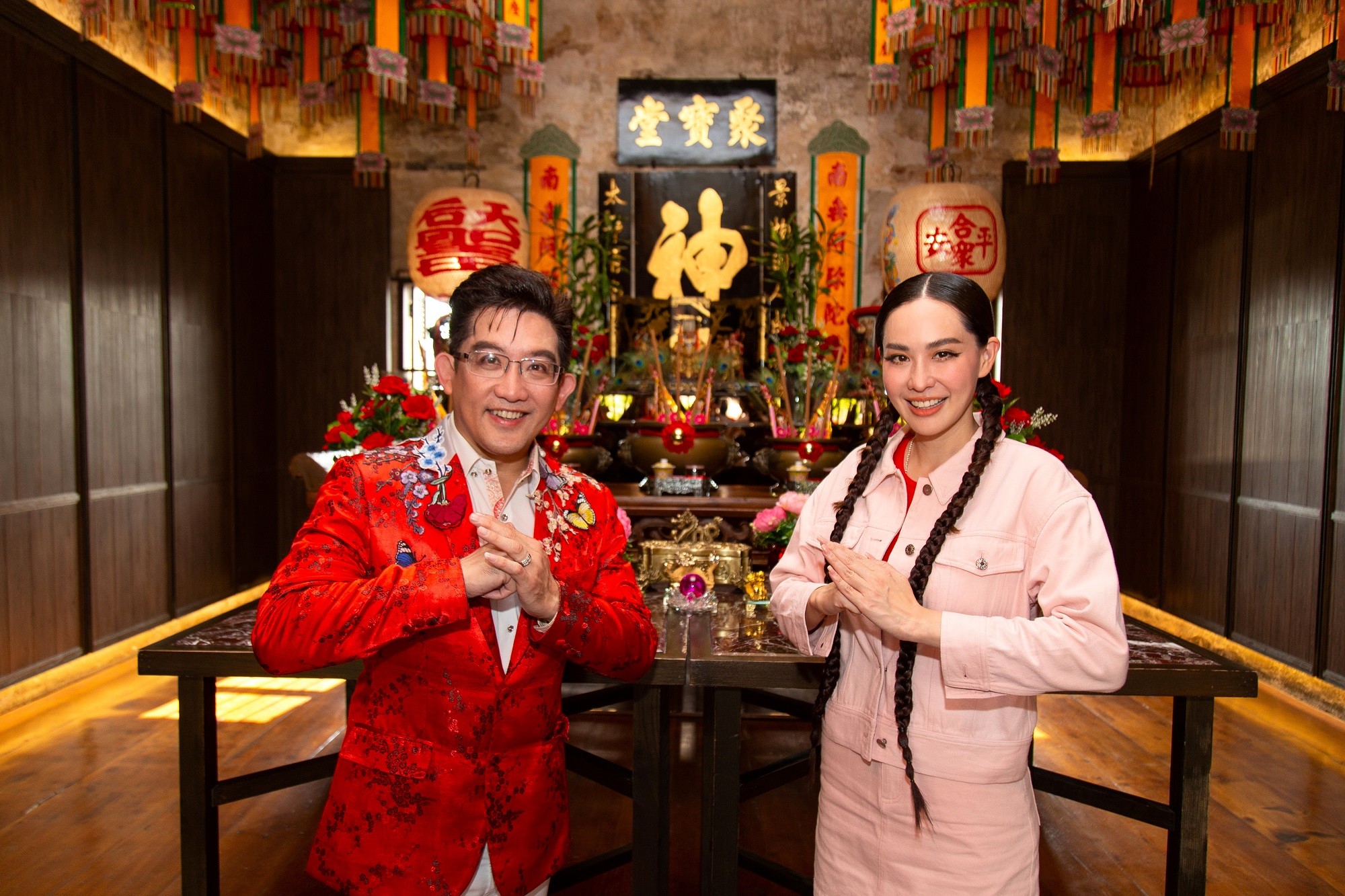 28 January 2022 Bangkok, Thailand, - Ajarn Katha Chinnabanchorn, a famous Thai astrologer, together with Khun Sujira Arunphiphat (Nui Sujira) are pleased to invite everyone to pay homage to the "Mazu (Ma Zhou) Goddess", to be blessed with happiness and fortune. In addition, such event is also organized to welcome two major festivals this coming February such as paying respect to the "Mazu Goddess" and "Cai Shen God", the God of Wealth and Fortune, for business enrichment, prosperity, wealth, and smoothness throughout the Year of the Golden Tiger. On the auspicious occasion of the Chinese New Year, everyone is welcomed to attend the ceremony to summon the Cai Shen Gods (three postures) at the Mazu Goddess Shrine, and pray for blessings and good fortune on 31 January 2022 at 16:00 – 18:00 hrs., along with paying homage to the Yue Lao God, the God of Love and Marriage, to wish for love, prosperity and fulfillment on the occasion of Valentine's Day. Everyone is invited to pay homage from 8 – 20 February 2022, as Yue Lao God would be invited with great respect to temporarily reside here. Moreover, there will be a blessing ceremony for Yue Lao God led by Ajarn Katha Chinnabanchorn on 14 February 2022 at 17:00 hrs. at The Lhong 1919 Riverside Heritage Destination.
Furthermore, there will be an array of delicious dishes served at the "food trucks", offering appetizing food, desserts, and drinks from all over the country for us all to enjoy. Visitors can also shop a variety of products from multiple stores. In the event, many leading AWC affiliated hotels will also be offering very exclusive room and dining packages to welcome visitors who are praying to enhance good fortune. On top of this, throughout 31 January - 2 February 2022, there will be many exciting activities such as the Lion Dance and Golden Dragon Dance performances to celebrate this auspicious occasion and enhance the good luck on Chinese New Year, the Golden Year of Tiger.
Everyone is welcome to visit "The Lhong 1919 Riverside Heritage Destination" to experience auspicious happiness, taste the exquisite selection of drinks and desserts at tea rooms including the "Pagoda Chinese Tea Room" and "Okura Oriental La Patisserie", and enjoy shopping at "The GALLERY" and "reConcept", and relax at our Co-Working Space which operates daily from 12.00 - 20.00 hrs., parking available. For more information regarding the special activities to be held during major festivals throughout the year 2022, please visit our official Facebook at https://facebook.com/lhong1919.