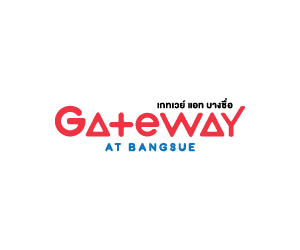 Location
Bangsue District, Bangkok
Award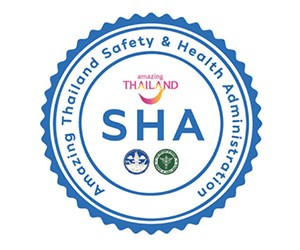 The only integrated community shopping mall in Bang Sue district, close to Tao Poon and Bang Pho MRT subway stations and the Bang Pho Pier, providing convenient transportation options for customers.
In a prime location near Bang Sue Grand Station which is scheduled to open in 2021.
Enjoy happy moments with 'Quality Family Time' which highlights the mall's variety of products and services bringing smiles for the whole family every day.
Gateway at Bang Sue is the only integrated community shopping mall in Bang Sue District, and at the center of a rapidly growing new central business district (CBD) and transportation hub. Incorporating the concept of 'Family Quality Time', the mall offers diverse products and services including popular restaurants and cafés, leading fashion brands, healthcare and beauty clinics, educational and development institutions, an entertainment zone and cinemas.
Located on Pracharat Sai 2 Road, in close proximity to Tao Poon and Bang Pho MRT subway stations and the Bang Pho Pier, Gateway at Bang Sue is easily accessible through different transportation options including BTS Skytrain, MRT subway, passenger boats, public buses and vehicles, with parking capacity for more than 1,200 cars. Gateway at Bangsue plans to provide more convenience to customers by constructing a skywalk link to the MRT Bang Pho station which is expected to be completed by 2021.
Gateway at Bang Sue caters to various lifestyles fully meeting the needs of customers of all ages.
Cozy Family Dining Space: This new food center in Bang Sue District brings together several popular chain restaurants and cool cafes offering visitors diverse options together with an enticing food court with well-known eateries and dessert shops.
Home DIY & Lifestyle Service: A one-stop service meets the demands of home lovers with a collection of home decor, design pieces, electric and home appliances, smartphones, IT devices and equipment, and commercial banks.
Fashion, Sports & Beauty: Get the latest fashion and beauty trends from various leading brands.
Ultimate Fun & Beauty Service: Experience unlimited fun at the interactive game zone suitable for people of all ages or pamper yourself to a treatment at the beauty zone which brings together spas, salons, and beauty clinics.
Movies & Fitness: Enjoy watching many the latest movies in a premium quality cinema, and get moving at a fully equipped fitness center that offers a variety of exercise classes.
Kids Space & the Sky Garden: This massive indoor fun park for kids ages is fully equipped with play areas, games, a roller skating zone, and rooftop garden offering a beautiful view of the district.
Gateway at Bang Sue received the Tourism Authority of Thailand's Amazing Thailand Safety & Healthy Administration (SHA) certification in 2020.
Find out more www.facebook.com